Applicators
Gloves
Abdominal & ophthalmic compresses
Syringes (sold in sets)
Tongue depressors
Elastic bands
Protective clothing
Balls, Tampons
Appli-Lem
Wound care sets
Disinfection sets
Dressing sets
Infusion sets
Venous route sets
Suture sets
Emergency sets
Metal instruments
Plastic accessories and instruments
Suture removal sets
Urinary catheterisation sets
Various surgical sets
Ingrown nail sets
Gynaecology sets
Obstetric sets
Paediatric sets
Endoscopy sets
Biopsy sets
Various intervention sets
ORDER OUR FREE CATALOGUE IN PAPER VERSION
DOWNLOAD OUR CATALOGUE IN FRENCH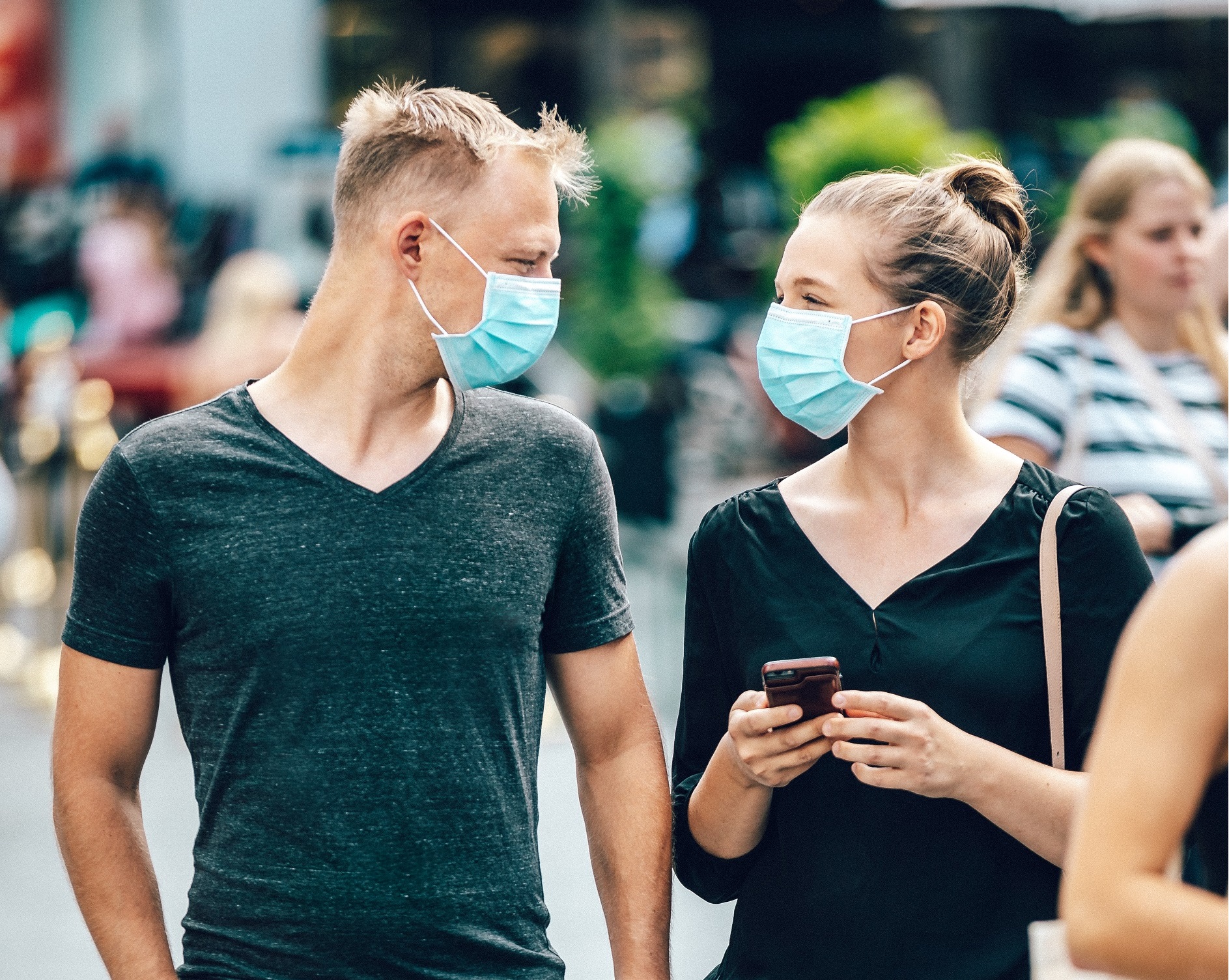 DISCOVER OUR SURGICAL MASKS (TYPE IIR), 3 PLY WITH ELASTIC EARS.
Latex free
EN 14683 certified
CE marking
Very low resistance to breathing
Adjustable nose bar
Large filtration capacity (≥ 98%)
Decreasing prices
Applimed SA, with its long experience in the medical field, manages from "A to Z" the process of creating the tailor-made single-use set you need so that the desired end product perfectly meets your requirements in terms of quality of care, safety and management constraints.
Our specialists remain at your disposal for any information or for a possible project that you would like to develop.
Development and production of tailor-made sets are subject to minimum quantities.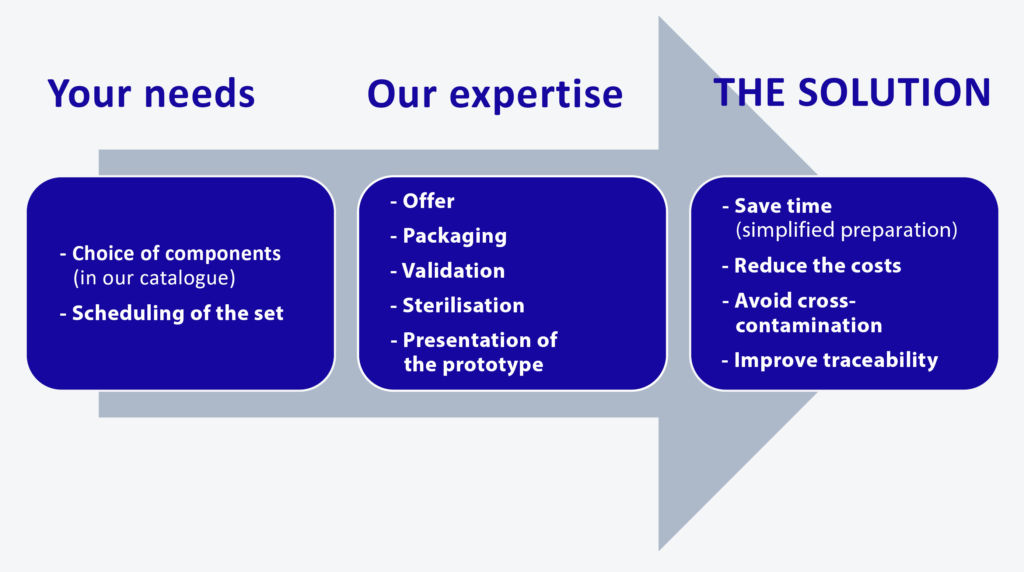 THE ADVANTAGES OF SINGLE USE
SINGLE-USE TECHNOLOGIES: MORE BENEFITS THAN DISADVANTAGES!
Single use is safer because cross contamination is avoided.
In addition, single use eliminates the problem of cleaning reusable equipment and reduces logistics (space saving), execution (improves productivity), maintenance and investment costs.
The carbon footprint is reduced thanks to the single use: saving thousands of litres of water and detergents. Being concerned about the impact on the environment, we provide our clients with a free service for the recovery and recycling of our metal instruments after use.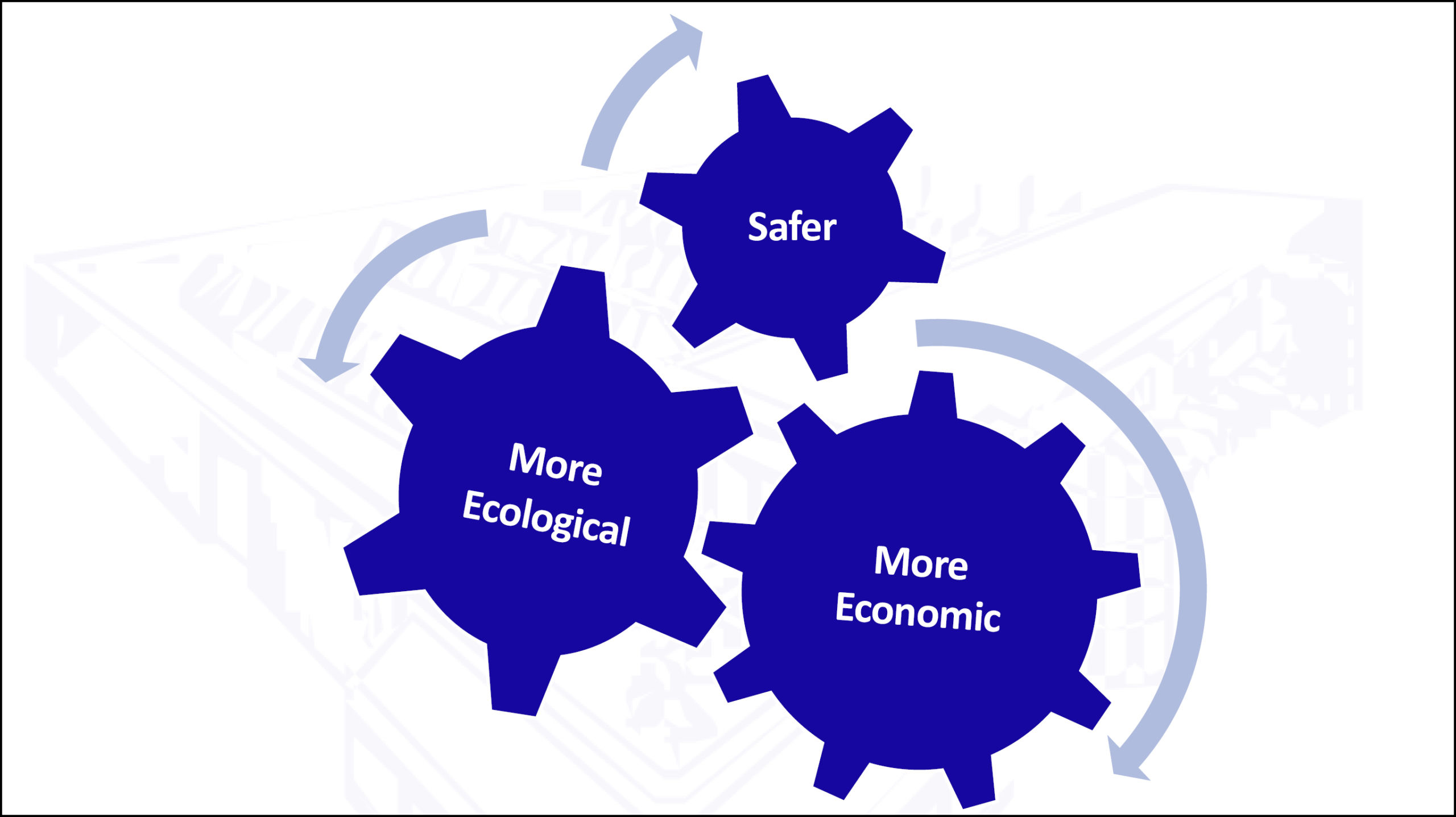 KNOW-HOW AND EXPERIENCE IN THE MANUFACTURE OF
"SINGLE-USE MEDICAL DEVICES"
WASHING OF METAL INSTRUMENTS
Client satisfaction and the quality of our products remain our priority. That is why we have implemented a washing process and are investing in washer disinfectors in order to remove any oil or metal residue, or risk of contamination on our metal instruments.